What Causes Spam Comments on your WordPress Website and Solutions. Spam comments is a very common problem in WordPress. The spammer objects use software to automatically send comments via the Post method, so the data is transmitted directly to the website database. That is the reason why many websites do not have comment sections, but they still get spams.
It seems that spammers turn the WP comment system into a giant trash bin. So in this article I will give some solutions to help you completely block spam comments in WordPress.

What Causes Spam Comments on your WordPress Website
In the old days (many years ago), Google highly appreciated backlinks (also known as "inbound links", "incoming links" or "one way links", are links from one website to a page on another website). Google and other major search engines consider backlinks "votes" for a specific page. Pages with a high number of backlinks tend to have high organic search engine rankings, regardless of whether the backlinks were quality or not. The algorithm was still very sketchy, not as sophisticated as it is now, so it has become a weakness that seoer takes advantage of. A lot of auto link shot tools are created for a single purpose of spam. That is a common problem of famous source code, not just WordPress.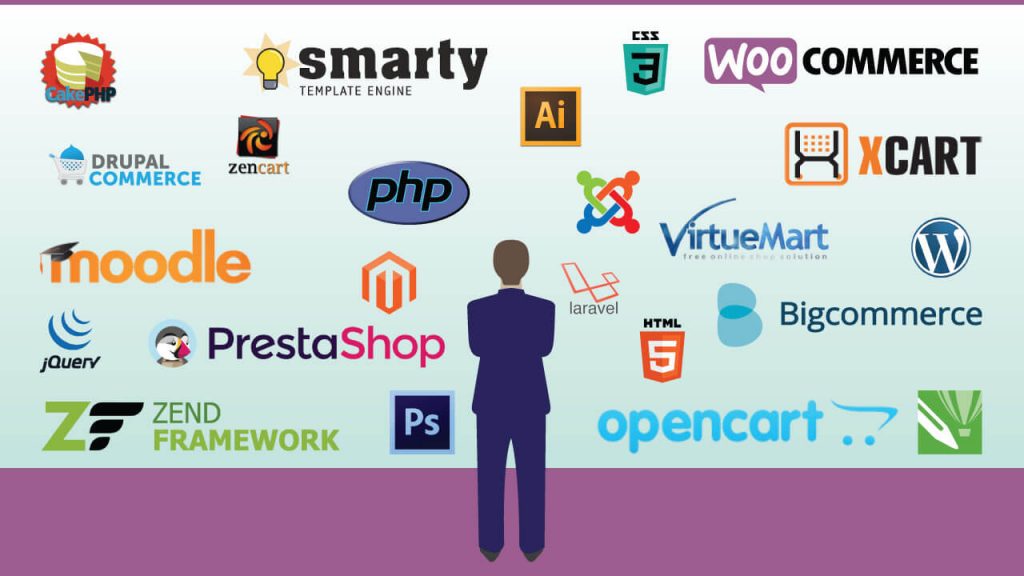 Since Google launched the Penguin algorithm  in 2012, the amount of spam has decreased significantly. When the poor quality backlinks are no longer effective, the spam comments become useless, both time consuming and ineffective! But do not understand why until now this spam comment has not stopped completely. Perhaps there are still novice seoers who are lazy, accept a seo project but work irresponsibly or the purpose is to sabotage opponents.
In general, whatever the reason is, we should stop this. There are actually a lot of plugins created to solve this problem but in this article I only introduce a few that I think are the best.
Disable Comments
The first and simplest solution is to disable comments. This option is suitable for websites that do not need a comment box such as web introducing companies, products, and services.
You can easily do this with the Disable Comments plugin. If you do not want to use the plugin, there is a simpler way is to go to Settings → Discussion and check Members who must register and log in to respond. By default, WP will not register for a new account, so if you don't have an account, you can not leave comments.
An even simpler way without using a plugin is to delete these 2 tables completely  wp_commentmetaand wp_commentsin the database.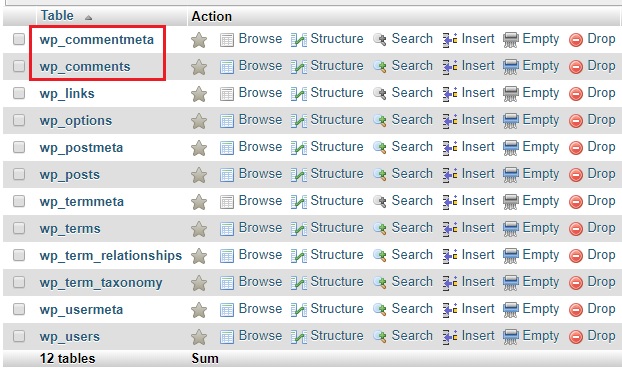 However, it is not recommended because in the future if you want to re-enable the comment feature, you must recreate these 2 tables.
Use a different comment system
This is also a very simple way. You can replace the default WordPress commenting system with another commenting system like Facebook or Disqus for example.
The advantage of this approach is that the comment management is separate from the website, so your database doesn't need to store anything. Pretty cool!
But the downside is that your website has to load more 3rd party code, so it will also affect the overall loading speed of the website. 
Use wpDiscuz plugin
This is a plugin designed to increase the power of the default WordPress comment system. With a lot of good features such as the comment interface is better designed, captcha, allows rating comments, login with facebook, twitter, or other social network.
Link:  https://wordpress.org/plugins/wpdiscuz/
Personally, I think this is the most perfect commenting plugin at the moment. Captcha is simple but it is enough to help you completely block spam comments.
Use the Antispam Bee plugin
This is an anti-spam plugin developed by Sergej Müller – the leading German developer of WordPress, author of many famous plugins such as Antispam Bee, Cachify, Statify, wpSEO, and Optimus. But unfortunately the author has stopped working since 2015. Currently all of his products are transferred to others for maintenance and continued development.
Use Titan Anti-spam & Security plugin
This is also one of the useful blocking spam plugins. Using two blocking algorithms, 'invisible js-captcha' and 'invisible input trap' (also known as honeypot technique), the blocking ability is 100%.
Link: Titan Anti-Spam
Conclusion
Disabling the comment feature is the most effective way to block spam comments, but if your website needs it, the wpDiscuz plugin is the number one choice that I recommend. 
However, if you only need the default WordPress commenting system (simple and lightweight), the two Antispam Bee and Anti-spam plugins are the optimal choice.
What Causes Spam Comments on your WordPress Website and Solutions