How to fix Not enough RAM Photoshop error. After updating Windows 10 April 2018 Update version 1803 – generally this new version has many interesting features with a nice interface and works quite smoothly, but besides there are many feedbacks from users about errors such as freezes and freezes, conflicts with universal apps, Chrome and applications – including Photoshop with the "Not enough Ram" error. This article I will guide how to fix this error, also quite simple.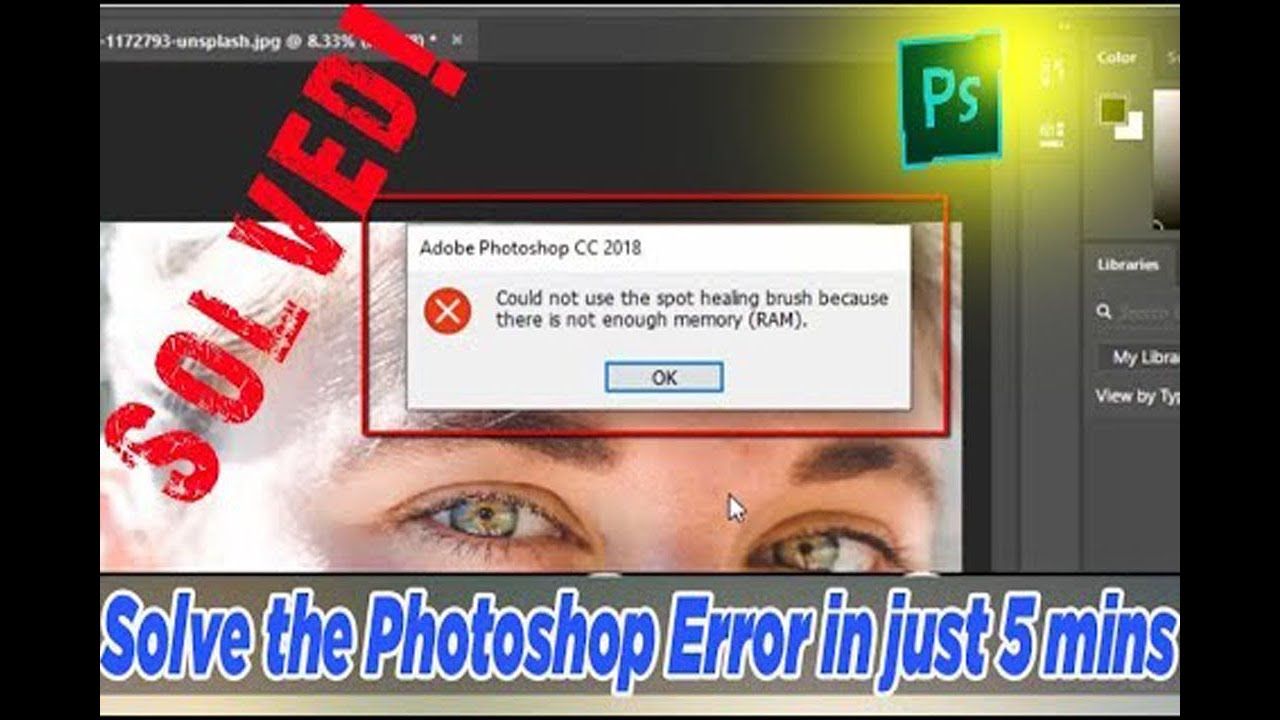 + Close Adobe applications and press Windows key + R type Regedit> Enter and navigate to the key: \ HKEY_CURRENT_USER \ Software \ Adobe \ Photoshop \ 120.0
Right click on 120.0 and create a new DWORD.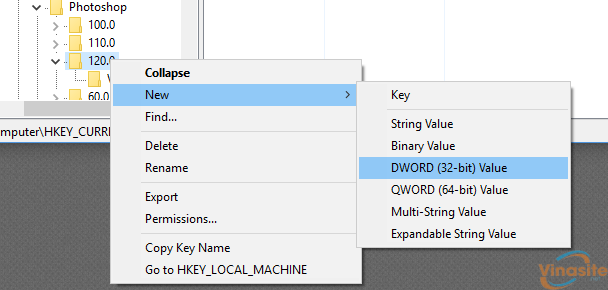 + Rename the DWORD value to " OverridePhysicalMemoryMB ". 
Right click on it and choose modify. 
+ Change basic value from  " Hexadecimal " to " Decimal ".
+ Change Value data with the decimal value equal to the RAM value of the machine, in my case it is 4096 = 4GB RAM> OK.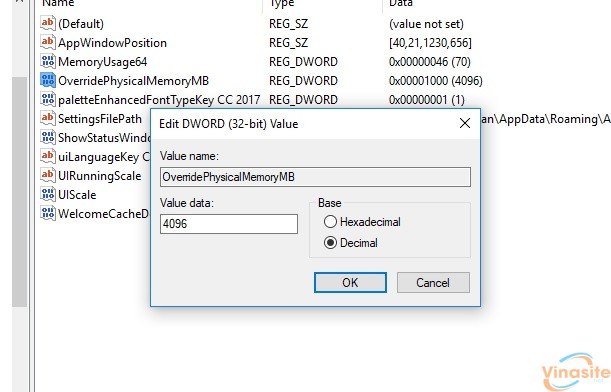 Done, now you re-launch Photoshop to check the results.
So I have to guide you How to fix Not enough RAM Photoshop error on Adobe Photoshop CC 2018. If you have a better fix, then comment below for all the reference.
Good luck!
How to fix Not enough RAM Photoshop error